---
What's happening at Theatre Momentum?
There has been a lot going on at TM in the past couple of months.
We have moved out of our old studio in the Cornelia Arts Building, and our new studio, Pendulum Space, is now open!
We'll be starting our new show, Consequence, in March, and we'll soon have a new stage built, improv classes, and the 15 Hour Project! This year has a ton going on. See you at Pendulum Space!
---
The 15 Hour Project returns!
April 19th

Theatre Momentum is proud to announce our signature event, The 15 Hour Project!
Join us for an entire day of workshop, rehearsal, and performance, with some great Chicago directors. This time our shows will be directed by Bill Arnett of the Chicago Improv Studio, Jason Geis of pH Productions, and Connor Doyle of Theatre Momentum!

Friday and Saturday nights, 8:30 PM
March 20-April 25, 2015
at Pendulum Space,
1803 West Byron Street, Suite 216
Tickets: $10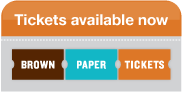 Consequence is Theatre Momentum's ongoing serialized dramatic improv show, with every actor playing the same role throughout the production.
Actions have consequences.
Consequence is Emily Ember, Danny Galvin, Quinn Hatch, Ryan Haynes, Kyle Hendrix, Matt Hicks, Dan Jackson, Jessica Landis, Jillian Markowitz, Mike McCarron, Yazmin Ramos, and Ellen Sawyer.
Directed by Tony Rielage (Artistic Director)
Theatre Momentum's new rehearsal/performance studio is now open! Pendulum Space is our new home for TM productions, workshops, and rental space for both rehearsals and shows.
We've just installed a great new stage, and in celebration, we're offering some great discounts for rehearsal and performance space!
Click through to the Rentals page for details.
Pendulum Space is an improved home for TM and shows and rehearsals that we host.
The studios rent for some of the lowest rates in Chicago. Available now for rental for your next rehearsal or performance!
Our new space is located half a mile north of the old Theatre Momentum studio, at 1803 West Byron Street, Suite 216.
It is a major upgrade from the space we called home for 5 years. We hope this studio will be our new home for many years to come. Help us out by renting it out for your rehearsals, workshops, or shows! Great rates, free parking, on-site personnel, and more to come!

Stage studio- The view from House Left
(Raised stage coming soon!)
The Collider (formerly The Bracket)
Theatre Momentum's Bracket competition will return in late April.
Big prizes to the best improv teams in Chicago!
Signup starts soon. Keep an eye out here for details, or like us on facebook or follow us on twitter for updates!
The Kinetic Jam!
Coming Soon!

The Jam has been on hiatus for a while, and we'll be returning later this summer on Sunday nights!
Theatre Momentum's Kinetic Jam is our signature weekly improv jam. Soon it will be back on TM's roster, every week.
Tickets on sale soon. Keep an eye out here for details, or like us on facebook or follow us on twitter for updates!
Improv as Theatre classes
Coming Soon!

We put these on hiatus, but they will be coming back shortly after our next show opens, so keep an eye out!
Theatre Momentum's Improv as Theatre class series will teach you the skills to create performances that are believable, seamless, smart, and treat improv as a powerful tool to create instant theatre. To find meaning in every movement and expression. To mine your own personal experience to flesh out your characters. To explore your environment and subtle turns of language and staging that are heavy with meaning. TM also allows performers more stage time to develop characters and dialogue worthy of a scripted play, with actors creating characters they will keep for an entire 45 minute performance.
Classes starting soon. Keep an eye out here for details, or like us on facebook or follow us on twitter for updates!