---
Big News!
What's happening at Theatre Momentum?
There has been a lot going on at TM in the past couple of months. We are making moves to leave our home at the Cornelia Arts Building, and that's been the main focus of everything TM-related. We'll be starting our shows back up in the New Year, and we've even got auditions scheduled for January. In the meantime, we've got lots to do.
---
Help Support Theatre Momentum
Theatre Momentum is making a move from our current studio in the Cornelia Arts Building to a new space, Pendulum Space! We have lots planned for the new space, but we need your help! Every little bit helps.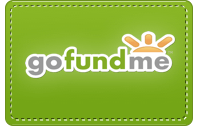 Over the past 7 (almost 8) years, we have done a lot at TM. We have:
Produced 27 original improv shows
Run multiple workshop series, for both beginners and advanced improv students
Hosted a free improv jam, The Kinetic Jam
Run "The 15 Hour Project", TM's answer to the "24 Hour Play" projects many theaters produce.
Run a long-standing weekly workshop, "Work(shop)-in-Progress", which was a lab that generated many of our shows.
Hosted the free learning event, Learnapalooza Lakeview for two years.
Produced and hosted the "Knowledge Knot" peer-to-peer learning class series.
Hosted multiple free and cheap productions.

Please help us continue this tradition and make a donation to our GoFundMe page. We still have a lot more to do, and want to make the space the best studio for improv, theatre, and sketch shows, rehearsals, and workshops.
Can't make a donation? Still want to help out? Please share our GoFundMe page on your facebook or twitter, or take advantage of some of our HUGE discounts on rehearsal/performance space, tickets, and more.
Theatre Momentum is moving to our new home,
Pendulum Space.
Pendulum Space is a beautiful new space we are building out specifically for improv and theatre shows. It will house one large performance studio and a two rehearsal rooms, and we are transitioning to this studio in the next couple of weeks.
---
PERFORMANCE SPACE RENTALS

Through the end of 2014, TM's largest studio in the Cornelia Arts Building, Studio C, is available for performance rentals. We are renting at some of the best rates in town.